D
esign Inspiration
What You Should Know about Universal Design
Designing with the principles of Universal Design ensures people of all ages and abilities can feel safe and comfortable in their homes. Universal Design is sometimes associated with aging in place or accommodating someone who has physical challenges. The broader scope of Universal Design involves creating environments that can be used by everyone, regardless of age or abilities.
Universal Design is smart, common sense design, good for everyone. It is about having a home you do not ever have to change, no matter your age or abilities. While it can include someone using a walker or wheelchair, it can also include someone carrying a full basket of laundry down a hallway. It takes into consideration a mom who wants to cook dinner while helping her children with homework.
In the kitchen, products such as microwave and dishwasher drawers, drawers instead of hinged doors with shelves, and appliances with doors that swing left or right, rather than down, enhance functionality for everyone. Levers for faucets and doors are easier to use because you do not have to grab them. Wide hallways and doorways are easier for everyone to navigate. Wall hung vanities and toilets offer several benefits related to function as well as being easier to clean.
Call me to help you with a Universal Design of your home!
Phone Julie Sandman Interiors: 502-228-0308.
M
ore Inspiration
From Helser Brothers...
"If you are in need of tips on how to upgrade your design style and bring in the new year, look no further. We have browsed various design predictions from the best interior designers and have compiled a list of colors and style elements that will surely garner attention and refresh your home!" Click here for 2023 Trends >>
Let Your Lighting Set the Perfect Tone!
To see the various kinds of lighting that can transform your space into a beautiful and welcoming home, we want to share a new lighting trends video by the American Lighting Association (ALA).

Let's Rock n Swivel n Glide, swivel chairs, rockers and gliders from Jessica Charles.

This is a fabulous company in North Carolina that makes super comfy chairs! And we have lots of beautiful fabric samples you can choose from. These motion chairs are wonderful for reading, relaxing, and rocking babies! Call us today to explore the options!
Interior design trends for 2019
Here's an interesting article in Kitchen and Bath Design Magazine called "Trends from LivingKitchen 2019", a trade show in Cologne, Germany. Very often trends that begin in Europe migrate to the United States in the following months and years.

They report that "modern country" styling is still dominant with clean lines and painted cabinets, and farmhouse sinks are increasingly popular. Grey is still prevalent, but glossy creams are emerging. Lots of lacquered cabinets were shown, as well as open contrasting drawers and shelves built into cabinetry.

Plants made a strong showing - built into wall shelves and islands with drainage and grow lights incorporated as well. Glass countertops and cabinet fronts were shown, some with writable surfaces. A peninsula that could be raised or lowered with the touch of a button has huge potential for accommodating a variety of cooks.

Call me if you are ready to incorporate some of these emerging trends into your space! Read more about LivingKitchen 2019 >>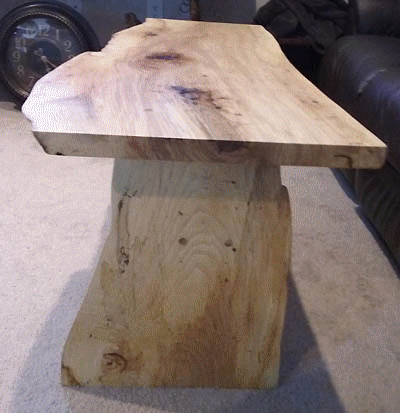 Interior design trends for 2018
2018 will bring a growing demand for "cozy comfort, stylish practicality, and warmer hues", according to trade publication Home Accents Today.

"Brass and bronze are hot" and "colors are warmer, earthier, and trending to jewel tones".

Pantone's Color of the Year 2018 is Ultra Violet, which symbolizes "experimentation and non-conformity".

Reclaimed and artisanal products maintain importance, as well as mixed metals, natural materials, and technology.
Trends from the International Home Furnishings Market, April 2017
Our team just returned from the International Home Furnishings Market in High Point, North Carolina, where we had the opportunity to view the latest introductions from multiple manufacturers of Furniture, Accessories and Rugs. Top trends were bright, saturated colors such as teal, hot pink and orange! Neutrals are still strong also.

We saw a return to large scale floral fabrics and rich textures like embroidery. Metallic finishes were seen in fabrics. Gold metal was everywhere from light fixtures to hardware on case goods. Furniture finishes where washed grays and whites as well as dark walnut finishes. We also saw colorful lacquers and wrapped linen tables and chests.

Everywhere we looked we saw details, details, details. These included nail heads, contrasting welts, decorative tapes and buttons, especially on the backs and hems of upholstered furniture.
"The Future of LEDs", March 2017
Did you know that LEDs can be programmed to a light sequence that helps cure jet lag? Studies show that they can mimic natural light that helps aid in. recovery in hospitals, and can even help with diseases such as Alzheimers and PTSD.

I attended a day-long CEU called "The Future of LEDs" presented by Professor Joseph Rey-Barreau, an architect and lighting design specialist who teaches at the University of Kentucky College of Design. Professor Rey-Barreau predicts that 70% of residential lighting will be LED by 2020 due to it's incredible efficiency and versatility. LEDs have a life of 50,000 to 100,000 hours, which means 20 years or more. Small in size, they can be any color, and used to create artistic displays and light shows on buildings and bridges.

When shopping for LED replacement bulbs look for a color temperature rating of 2700 to 3000K to give a warm light that resembles incandescent lighting.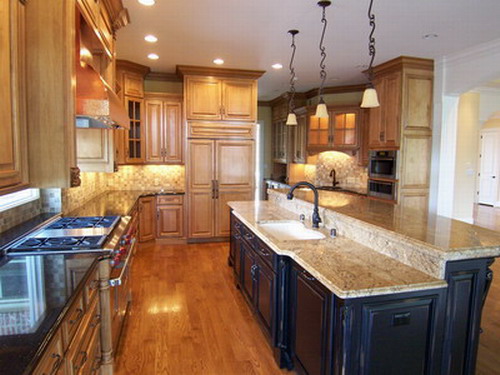 A well designed lighting plan has the ability to make people feel comfortable, relaxed, and welcome, or energized and alert.
Designers use the "Three Layers of Lighting" rule when planning a well lit space. These layers are Ambient, Task, and Accent lighting and each has an important role.
Ambient lighting is general lighting, and provides overall, safe illumination of a space. We use overhead lights such as flush mount or semi-flush mounted fixtures, recessed lighting, and chandeliers for ambient lighting.
Task lighting is lighting for specific purposes, such as cooking, reading, grooming functions. Usually task light fixtures are table or floor lamps, desk lamps, under cabinet lights, and bathroom vanity lights. Placement of these types of fixtures is critical, so the light highlights the intended task without creating a shadow on the task zone.
Accent lighting is the third layer, and it draws attention to artwork, architectural features, and dining spaces. This layer is the one that really brings your design to life!
When you combine all three layers of lighting, you make a room function better, and feel great. People are drawn to spaces that feel safe, comfortable and interesting with a well designed lighting plan.
Taking your Design Project from Good to GREAT
According to well known designer Alexa Hampton, "In an age when everyone can buy the same sofa and fabrics on the internet, we may have reached the point where all that distinguishes our design from everyone else's are the details."
Perhaps uniqueness is the ultimate luxury.
Details allow you to customize a piece of furniture, a window treatment, or even a pillow and make it uniquely yours. It doesn't have to be costly, just interesting and distinctive.
Something as simple as nailheads or contrast welt on a chair, or banding on drapery panels can set your design apart from the pack. Sometimes the trim on a pillow can tie your entire color scheme together and make it work.
Ideally, the details and furnishings you choose have special meaning to you. A memento from a trip, a gift from a dear friend, or a family heirloom can add a layer of warmth and personality to your space.
It's the special touches that really draw one into a space and make it feel personal and inviting. So make sure you incorporate several special touches into your next design project.
Create a Master Color Palette
I like to help my clients create a master color palette for their home. This creates a pleasing flow as you move from one space to another within your home. By repeating one or more colors, such as warm tan walls and creamy white trim, you create a unified cohesive feeling. Accent colors can vary from room to room, and wall colors can deepen or lighten up in several rooms. Of course you can change the wall colors entirely too, but remember to keep your trim consistent as a unifying element.
You can draw color inspiration from a favorite area rug or fabric, or perhaps a painting you love. Remember to consider the natural and artificial light too, as these will change the appearance of any hue.
Remember to keep records of the colors you use to make touch ups easy!